We all have a limited time on this planet, and it's unproductive to dwell on past mistakes and missed opportunities. These challenges were put in our path to steer us in the right direction. It is only when we're faced with death, whether it be from a close call, a great loss, or a loved one passing[...]
Add To Cart
Add 8 Balloons for $42.95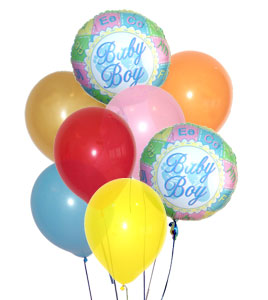 We all have a limited time on this planet, and it's unproductive to dwell on past mistakes and missed opportunities. These challenges were put in our path to steer us in the right direction. It is only when we're faced with death, whether it be from a close call, a great loss, or a loved one passing[...]
We all have a limited time on this planet, and it's unproductive to dwell on past mistakes and missed opportunities. These challenges were put in our path to steer us in the right direction. It is only when we're faced with death, whether it be from a close call, a great loss, or a loved one passing[...]
We all have a limited time on this planet, and it's unproductive to dwell on past mistakes and missed opportunities. These challenges were put in our path to steer us in the right direction. It is only when we're faced with death, whether it be from a close call, a great loss, or a loved one passing, that we truly understand how valuable life is. Rather than focusing on the negative, we should cherish the positive aspects of our lives.

Gratitude is essential, but it's equally important to express our appreciation to those who matter most. Sometimes, words aren't enough to convey our love and gratitude, and that's where a beautiful bouquet of flowers can help. The Fifteen Peach Roses arrangement is a stunning collection of the season's finest flowers, elegantly arranged in a bouquet.

These peach roses symbolize friendship, the power of love, and make for a perfect gift when you're overflowing with gratitude. They're available for same-day delivery from our local florists across the country. Order now and show your loved ones how much you care!
Item No. F1-110
Price: $99.95